Corporate websites for the customer experience age
Customer centricity in marketing, sales and service
Your website is meant to be more than text and images? You want to integrate service information, order status, lab values, flight destinations, international logistics costs, weather data, file transfer or a secure message centre for sales?
If you want to connect with customers and partners using effective digital solutions, data and content must be made technically usable, interfaces need to be programmed and systems have to be interconnected. This is the only way companies can offer the necessary added value to retain clients.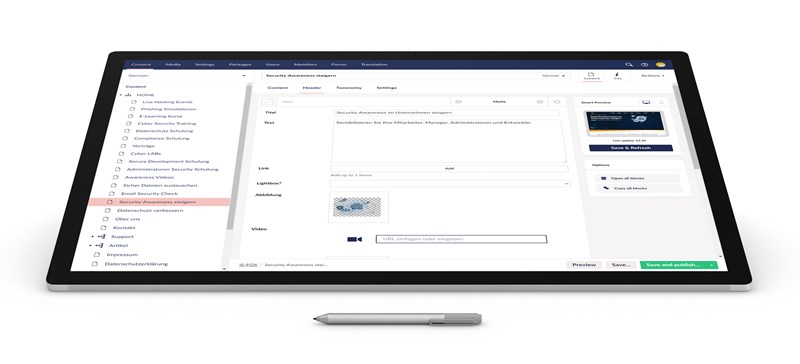 Bespoke content modules for professional websites with efficient content management
A tried and tested open source content management system at heart
Umbraco is a very flexible and extensible framework for content management and data integration whose rigorous focus on simplicity and being modern makes it all possible without being bloated or cumbersome. With more than 500,000 active installations by now, Umbraco has many fans - from small family businesses to global corporations.
Let's go!
With our proven methods and experience in digital marketing, we implement your corporate website in a successful and reliable way. We look forward to working on your project!