No strategic decision without data.
It is not always possible to identify a viable content marketing strategy at first glance. In many cases, the target people and markets have to be studied, evaluated, and compared. The audience must be segmented by stereotypical representatives made tangible - not to mention keyword analyses and topic clusters.
Content Opportunity Analysis
COA is one of our standard methods for identifying content opportunities. Following the principle of SWOT analysis, it identifies gaps in a organization's own content or in the content offered by competitors.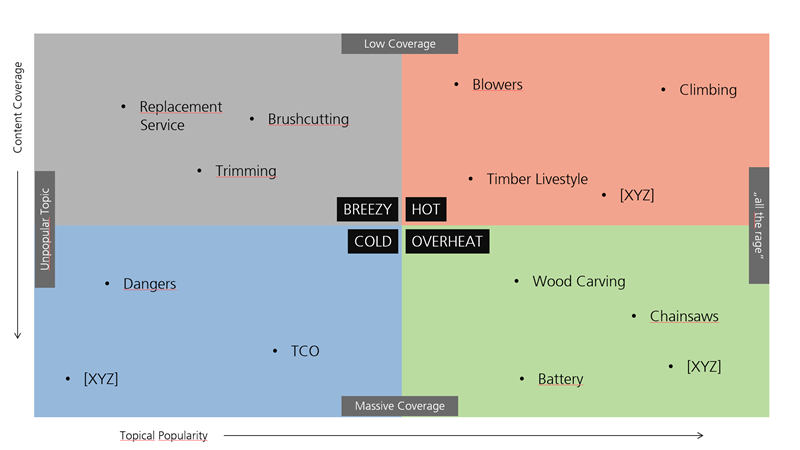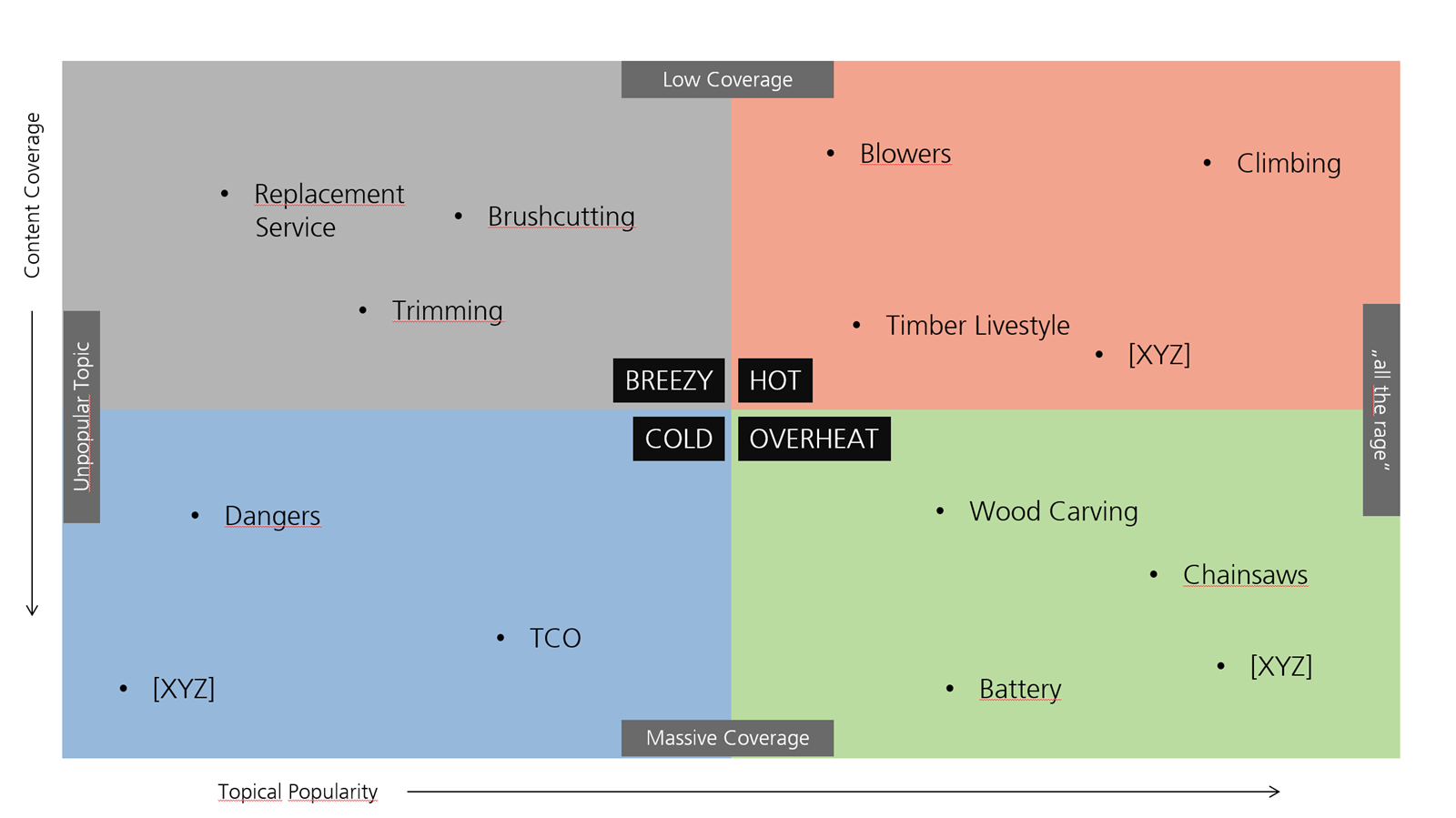 In addition, we use a number of other analyses to create evaluations or assessments for digital marketing:
Persona Development

Competitor Content Audit

User Generated Content Analysis

Ideation Workshops

Analyses of media usage behavior

Surveys and polls, interviews

Task Completion Tests

Buyer Journey Mapping

Touchpoint Detection

Web Traffic Analysis
Tap into our content marketing expertise
Leverage our expertise and start with an opportunity analysis or a channel concept. We will research the necessary data and provide you with a summary as well as a suggested course of action.