The Principle "Video-First"
March 2021
in Mindset + Strategy
Contemporary brand management with strategic video marketing
Marketing managers all over the world are familiar with content marketing and incorporate the corresponding tools into their own strategy. That's no problem: a quick Google search is all it takes and the right service providers are quickly found. Content of all kinds is produced at breathtaking speed and distributed as widely as possible. More helps a lot, or at least it shouldn't hurt. Equipped with catchy headlines, "Co-Worker Content" is now going after customers. That's how, many in marketing, PR and product management still envision the new tool of content marketing - actually replacing the word "advertising" with "content."
Video is the most social format 
It becomes difficult when the desired reactions fail to materialize and general perplexity spreads among those responsible for content marketing. The answer is obvious: the hype surrounding content marketing is often nothing more than blind actionism. While vast quantities of superficial content are produced as if on an assembly line, there is no strategy for using the painstakingly produced content in a targeted manner. And this is exactly where the "Video-First" principle comes in.
The slogan "Video-First" does not fall as short as general content marketing, which is still far too often fueled from the operational field of search engine optimization and social media marketing.
"Video-First" is based on an integrated, customer- and topic-oriented content strategy that also uses classic content marketing methods as part of the bigger picture. In other words, it combines tasks such as customer experience and analytics with proven methods, tactics and tools from product management, corporate communications, advertising, sales and customer service.
Why Video first?
Video formats are THE medium of the 21st century. The evidence lies in the extreme growth of YouTube and the success of small formats like TikTok or Instagram Reels. Also to be taken seriously is the fact that Internet users are already watching over 100 minutes of video online per day this year, with webinars and tutorials enjoying great popularity.
Video formats allow users and customers to enter another world without having to step outside the door. What may seem at first glance seem to apply only to movies also applies to explainer videos and product presentations.
After all, how often do we have the opportunity to watch the CEO present his own products?
Anyone who has understood "Video-First" understands that it is the new business model for the companies of the future: Companies no longer enter the market primarily with their products, but with experiences. The digital transformation of our society is omnipresent and customer orientation is essential for survival - accordingly, a company's active participation in the market of video formats is the result. In short: If you still want to be relevant in the future, you have to get on board now and set the right course to be successful in digital marketing.
What differentiates Video-First strategy from general content marketing?
Content marketing in general can be seen as a marketing trend.
General content marketing still focuses on generating awareness to drive prospects to the content.

General content marketing primarily places individual topics in search engines or social media channels ("SEO approach").

General content marketing mostly fulfills quantitative goals (e.g., number of leads).

General content marketing is an operational decision (marketing management, sales management).

General content marketing is often outsourced to service providers, resulting in spotty, short-term goals as they need to justify themselves as quickly as possible.
General content marketing becomes problematic
This results in a number of problems that call for a sustainable solution:
How to continue when all superficially researchable content has been consumed? Simple content marketing creates a lot of content but only little really valuable content. In the long run, general content marketing lacks competence, know-how, relevance, and substance.

The fact that superficially researched content marketing can easily be outsourced to production agencies means that companies do not deal with the real challenges - namely that the information, decision-making and purchasing processes are changing completely or have already changed.

At a certain point, quantitative goals cannot be increased further; it is simply not likely to gain another million Twitter followers.

Since content marketing with short-term goals without a sustainable strategy is impossible, digital brand management is impossible

Without such a strategy, instead of taking active action, people react to external influences, such as changes in the Google algorithm or the reach of Facebook posts.
Video-first marketing well thought and done right
Companies that work according to the "Video-First" principle solve these problems fundamentally and sustainably. They don't try to disguise advertising so that it looks "a little more" like content. Instead, they do away with classic advertising and establish a contemporary, customer-oriented and agile service and content strategy that cleverly uses the digital transformation as an afterburner to achieve its own goals.
Video-First strategies benefit from digitization by leveraging its momentum.

Video-First strategies have a lasting impact because they address relevant topics and deliver value to the target audience.

Video-First strategies primarily fulfill qualitative goals (e.g., convertible leads).

Video-First marketing is a strategic decision (management, business development).

Video-First strategies can be supported by agencies, in planning, partly in implementation, and definitely in the distribution of video formats.
How does the "Video-First" principle work in concrete terms?
Video-First brands create the information that potential customers want and answer the questions that potential customers ask - through the format that this audience prefers for it. The following always applies: inspire or at least be helpful. Especially in the B2B sector, the focus is on benefits, though an emotional appeal is not a privilege as in consumer goods marketing.
The principle of "Video-First" is the strategic selection, conception, creation and management of communication content to satisfy the needs of an intended target group with the aim of making the brand the leading medium of the thematic niche.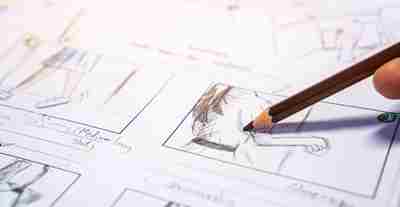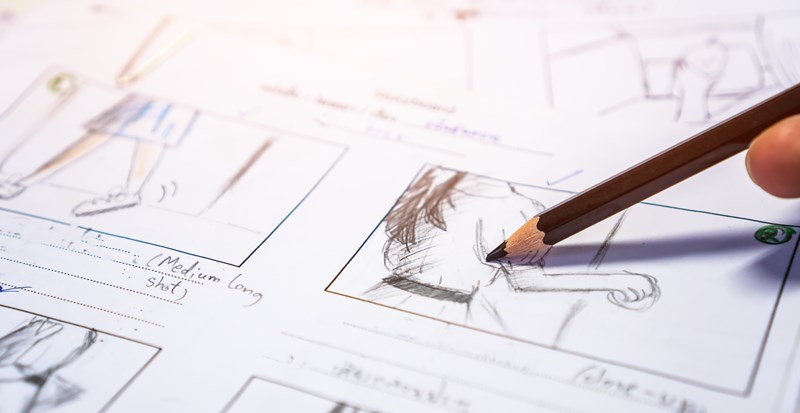 Enter market via video experiences and not via products
Video-First brands no longer enter the market primarily through products, but through experiences in video format. The "video content market" is their home; they monetize the audience they serve in an appropriate way. This allows them to enter the market before the actual product is widely available, which is a clear advantage, especially in highly competitive industries with very short product cycles.
Customers no longer buy from the supplier of a product; instead, they buy the product recommended to them by the person they perceive as an expert in the field. Companies must therefore prove their expertise and communicate it via content.
The principle "Video-First" is not a marketing technique, but a holistic strategy for communicative corporate management. It includes management, sales, marketing, PR as well as training, service and product development - and all employees who have something to contribute in terms of content.
Where do we go from here?
For which topic do you want to develop video formats?

Put your content marketing to the test: Is it strategically aligned or is it just producing "novel advertising"?

Analyze the competitive situation in your industry - is anyone on the topic yet?